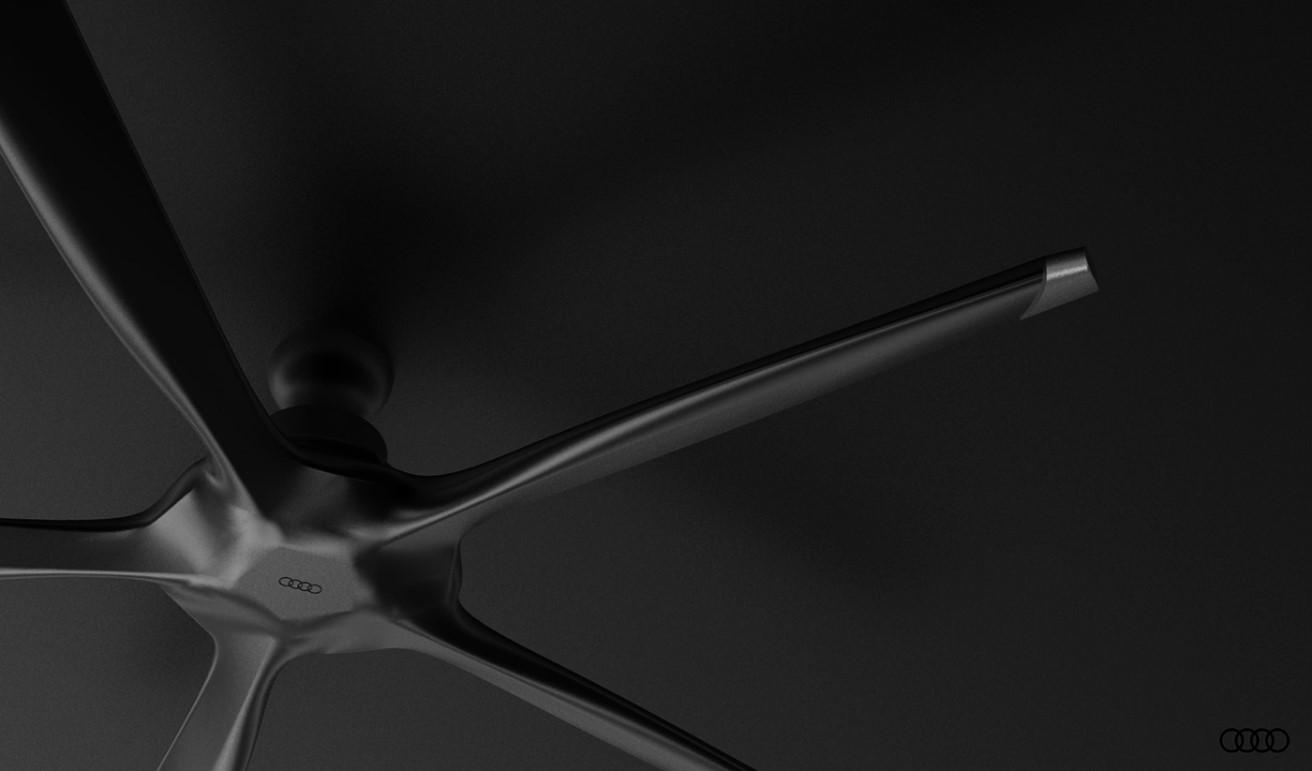 Designed by Lee. changho and Park. Soongmi, as the Top 4 of Audi Design Challenge 2016, is showing us how they can bring Audi's identity to modern home furniture.

Three-dimensional feel and ride in the form of Audi wheels and logos City, the design of the dynamic feeling can feel the movement of the wheel Audi. "I tried to catch it as a concept. This is why Audi's advanced technology and In addition, every time a user uses the product and constantly reminds Audi. I wanted to design it." - said by Lee. changho.



3D Abstract & Visual abstract : with the Smart Key function, you can open the car door with the exclusive AP P that is linked with the car key. So that when the user comes in and out of the Audi car when the airy fan is installed. Designed to feel the sensibility felt in the car the same.



Intrinsic value : To embody Audi's classic, classy sensibility and advanced value at the same time. An Airy Fan symbolizes the value of a pleasant environment with advanced technology from Audi. It is a ceiling fan. Audi lifestyle-oriented users have a hard day's work So that you can feel the philosophy of the brand even when you come home and relax.

It is a combination of analog sensitivity and state-of-the-art technology. I wanted to be a symbolic entity of the house by conveying the value of Audi without it.


Design by : Lee, changho and Park, soongmi
/ Post on
23 February, 2017