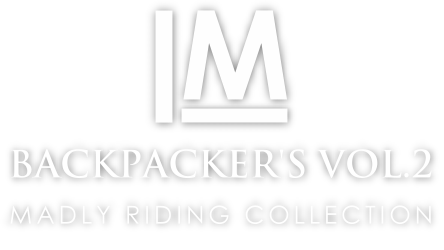 1st : THE DEATH ROAD, BOLIVIA
Cycling lovers considered to be the most dangerous road in the world, the forty-mile route connecting La Paz and Coroico has become the stuff of legend among downhill cyclists and thrill-seeking backpackers. The North Yungas Road (popularly referred to as the "Death Road") runs alongside crumbling 600-metre-drops and around hairpin bends, but the sweeping views of the Bolivian Amazon rainforest are well worth the mortal fear.
2nd : Highlands to the coast, Madagascar
This stunning, manageable route through the heart of Madagascar should be top of the list for pedalling wildlife enthusiasts. Starting in the capital city of Antananarivo and ending in the peaceful coastal town of Mahavelona, the mostly gravelled route passes through the Ranomafana National Park and Andringitra Massif, both of which offer great opportunities to spot rare tropical birds and the endemic lemur.
3rd: The Friendship Highway, Tibet and Nepal
High-altitude cycling doesn't get much better than the 500-mile-long China–Nepal Highway, commonly known as the Friendship Highway or, perhaps more fittingly, the Roof of the World. The road cuts through the highest mountain range on the planet – the Himalayas – so it should come as no surprise that cyclists face some monumentally tough uphill climbs. The hard work is rewarded with some of the longest, most exhilarating downhills around, plus the opportunity to take a detour to Everest Base Camp.
World 3 Epic Cycle Routes to Challenge
Images from
ASSOS
— Posted in
Lifestyle
on
January 16, 2015


More routes like The Pamir Highway, Tajikistan, riders will always be prepared as there are very few shops or towns in this remote part of central Asia, so cyclists must haul their supplies with them as they pedal past turquoise lakes and through muscular mountain valleys in Tajikistan's High Pamirs.
Even though there's are epic routes but we still enjoying the finest views of any bike rider would love to try!
 
YOU MAY ALSO BE INTERESTED IN
 
 
 
​