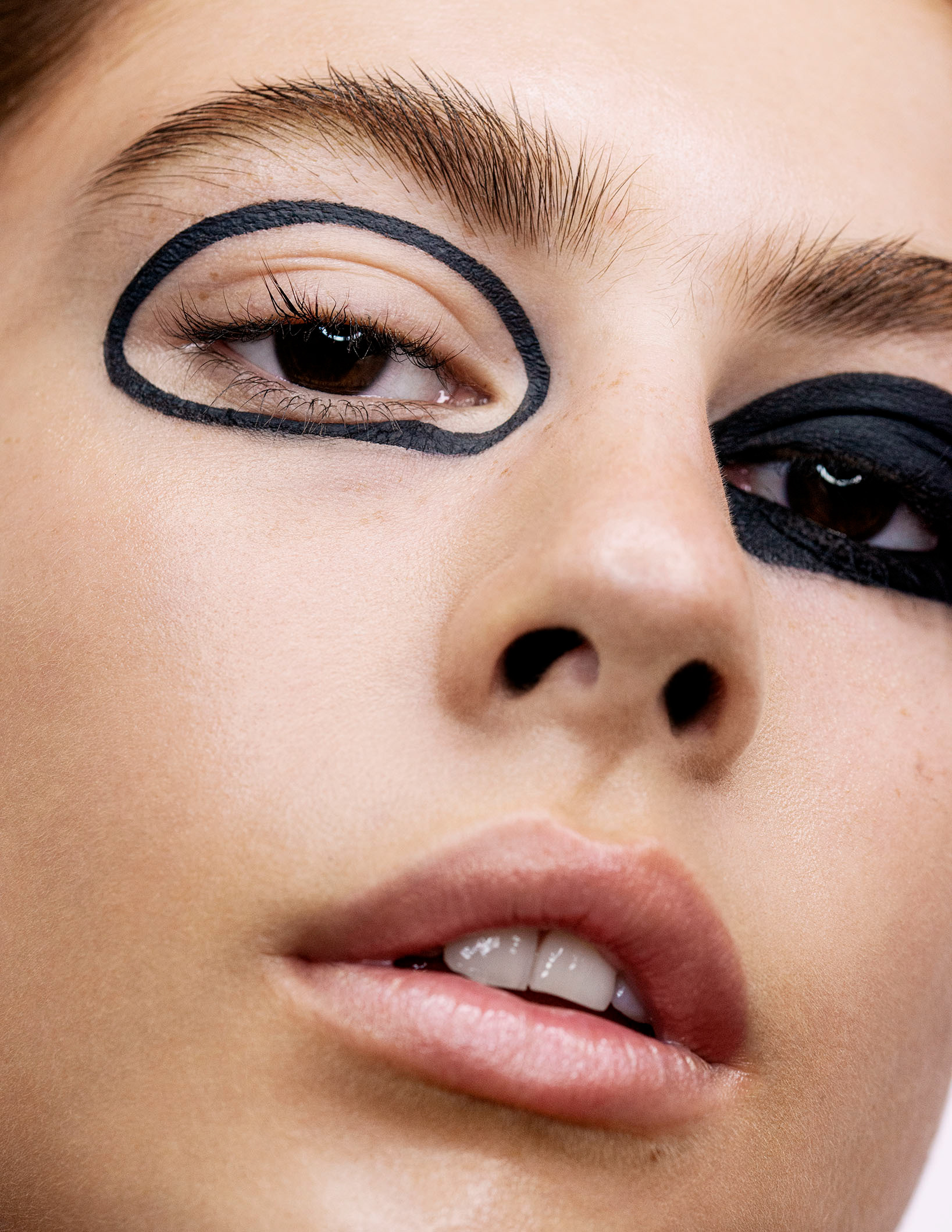 Skin care products that contain antioxidants may help reduce the appearance of dark circles that targeting dark undereye circles, puffiness, and fine lines, however, chemical usages are not the only way to "solve" this problem. Here I suggesting you to experiment with the following routines to see which one works the most effectively for you. Remember to use patience and consistency when trying out a new routine. Follow the routine every day for 4 to 6 weeks. If after that period of time, you still don't see the results you want, move on to the next practice and see if that works better for reducing your dark under eye bags and circles.



1. Cold Compress
In the morning or evening – or better yet, in the morning AND the evening – apply a cold compress for about 10 minutes. If you have a mask you can keep in your fridge and pull out twice a day, that's the easiest way to try this dark circle reducing method. Just make sure to keep it clean and give it a good soapy scrub a few times a week! In fact, cucumbers have skin-lightening and mild astringent properties, so you can use cucumber slices to fix raccoon eyes naturally. To try this method twice a day, chop a fresh cucumber into thick slices and then refrigerate for 30 minutes. Then, leave the slices on your eyes for 10 minutes. Rinse your eye area with warm (but not hot) water after using.

2. Cold tea bags
To use cold tea bags as a compress, soak a tea bag in clean water and then place in the refrigerator for 30 minutes. Then, place the tea bags on your eyes. Leave for 10 minutes or so twice daily before removing and rinsing the area with warm water.
Dairy products like milk are a great source of vitamin A, which contains retinoids that are great for keeping skin looking bright and young. To gain the benefits of milk's vitamin A, soak a cotton makeup remover pad in a bowl of cold milk for a while. Use the pad to apply the milk to your under eye bags and let it sit for about 10 minutes, twice daily. Rinse with warm water.

3. Eye Massage
Regular eye massage promotes blood flow to the under eye area and helps prevent blood from pooling in the capillaries under the eyes. Don't forget the most fundamental good habit – apply moisturizer twice daily. Use a lighter moisturizer for daytime with an SPF, and be sure to use a heavier moisturizer and eye cream before going to bed every night. Y3NOLOGY, a fashion, beauty & skincare brand that gathering "Fashion Face Award's Judges" is now developing a product called "Eye bags removal" targeting pre-make up status to hide the eye bags and eye circles in 2 minutes. With the testing experiences from I-M fashion and beauty models, they all agreed that the product is working perfectly with the sharping eye for photo shooting.

4. Exercise + Meditation
Regular exercise enhances circulation, bringing blood flow to the skin to transform an aging, dull complexion into brighter, younger-looking skin – including the sensitive skin around your eyes. Moreover, the daily release of endorphins into your bloodstream keeps away depression and anxiety, keeping you happier, calmer and more balanced. Meditation – whether it's a mindfulness exercise after a yoga practice or the peace of mind you find on a long, quiet run or swim – also keeps stress (and the wrinkles and fine lines caused by stress) at bay.

5. Get sleep
Nothing keeps under eye bags away like a full 8 hours' of sleep. Get a good night's rest – every night – and enjoy reduced under eye circles. Since sleeping on your side or stomach allows gravity to work its magic, meaning fluid can collect under your eyes, try sleeping on your back with an extra pillow under your head.



Text : Emily Clarks / 19 February, 2021