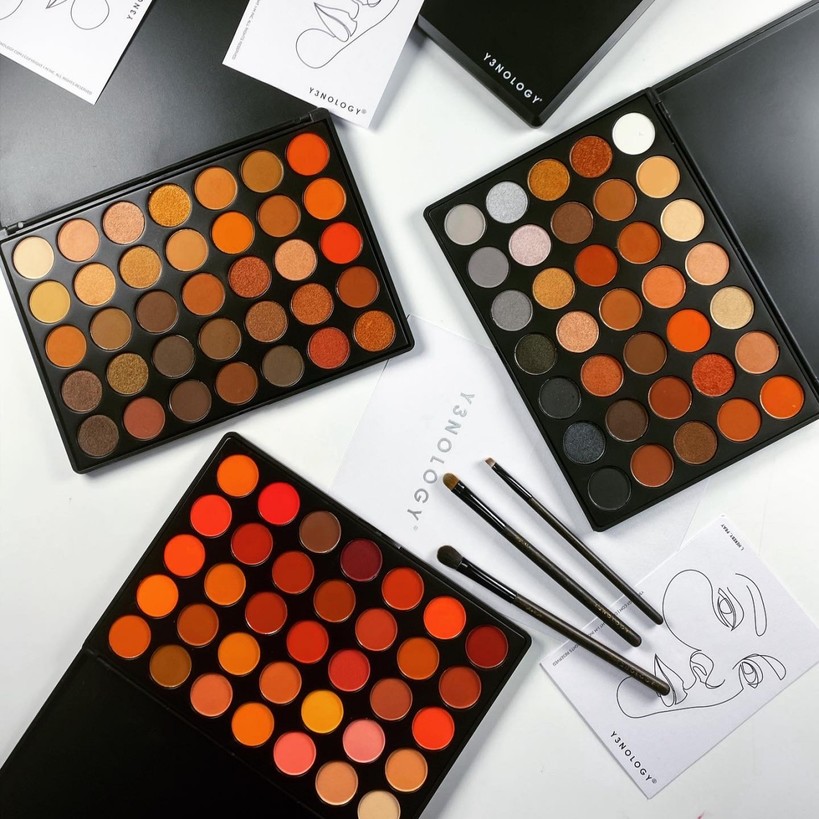 Even Covid-19 everywhere, makeup is still the necessary part in life. To use Organic, Natural, vegan and cruelty free makeup products are now seems to be trending and more important after all no body love to toxic our own skin. If you are same as me and like to wear something deserved your skin, check out the latest Vegan make up brand and learn more about how to treasure yourself:

Y3NOLOGY is perfect for those who love vegan, cruelty-free makeup products still need to be professional on makeup tutorial since Y3NOLOGY are best known for developing by Fashion Face Awards Judge Team that formed by professional make up artists. Founded by Yen.C, the brand is aimed to develop organic, natural ingredients blend minerals and natural pigments to carefully formulate their makeup to be soy-free, gluten-free, cruelty-free and vegan.

Y3NOLOGY's signature eyeshadow palettes using wide range of colours total 105 colours but still in harmony, rounded up a selection of hues to make sure all make up lovers can find their best but still vegan and natural to wear. Another singature vegan make up products Y3NOLOGY ® Fashion Face Awards Judge's Lipstick is designing in Magnet version which fulfilled luxury, chic but still organic. Pair with the eco-friendly faux leather dust bag it likely trending the best luxury new vegan makeup brand in 2020.

Y3NOLOGY ® cosmetic using eco-friendly faux leather dustbag with magnet design lipstick; also using recycled paper for packaging with simple package design.



Y3NOLOGY ® cosmetic founded by YEN.C, the owner of I-MAGAZINE Inc. who gathering Fashion Face Award Judges to create a whole new vegan and cruelty-free makeup brand. We are aiming to search for outstanding materials to design our products also reducing the carbon footprints. 10% of our profits will be used for charitable purposes and donations that will be sent to various charities every year.


Text : Jeff Nelson P.
/ Post on
9 September, 2020